Online Banking

Welcome to the Online Banking page. Here you will find information about the different features available in our Online Banking system.

Do you want to see it in action before you sign up? Take a look at the system using our online education center videos or click-thru demos below.
Online Banking is the convenient way to do your banking on your time. Check your balance, transfer funds, apply for a loan, or pay your bills…it's like having a branch in your home or office.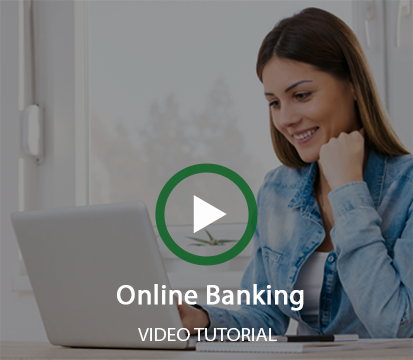 Signing In:
To sign in to Online Banking click the Login button above or navigate to our home page and use the login tool.
Signing Up:
You can get started with online banking with just a few clicks. Enrollment is simple, just click the Sign Up Now link in the login tool on our home page and follow the prompts. We will have you set up in no time.
Online Banking allows you to:
Check your balance
Transfer funds between accounts
Make person-to-person payments with Popmoney®
Pay bills
Apply for a loan
Transfer money to other banks and credit unions
Order checks
Set up account alerts
Additional Online Banking Features:
Message the credit union
Quicken® & Quickbooks® Direct Connect
Click-Thru Demo:
The link below is to a demo site designed to show you how our Online Banking system works. The information on the site is made up for sample purposes. Most features of the site work just like the live site and you can use any information to enroll or login. Remember, this is just a demo, you will need to enroll in and login to the real site to see your information.
Bill Pay

Bill Pay is the simple way to pay all of your bills from your online banking account or mobile banking app.

Pay your bills using your computer or mobile device
Receive bills online from participating merchants
Set a schedule to have bills paid automatically
Transfer money to other banks and credit unions
Getting started with Bill Pay is easy. Just select the Pay Bills option in Online Banking and follow the steps. You will be paying your bills the easy way in no time.
Additional Bill Pay Features:
Make person-to-person payments with Popmoney®
Keep track of previously paid bills
Popmoney®

The Popmoney® personal payment service lets you send money to friends and family or anyone with a mobile phone number or email address.
Popmoney® is included as part of our Online Bill Pay service and you can use it to pay people on your computer or mobile device. To make a Popmoney® payment you will need the person's name and email address or mobile phone number. When you send money, they will be notified by email or text message and will need to accept the payment to their account. The money is moved between your BDCU account and their account electronically.
To get started with Popmoney®:
Login to Online Banking or Mobile Banking, select "Pay Bills" and click on the Popmoney® link
Follow the instructions to create a contact or person to pay
Then send away...it's that simple
eStatements & eNotices

eStatements & eNotices are the safe and convenient way to get your periodic communication from the credit union.

Faster statement delivery
Secure delivery and access through online banking
Store your past statements
eStatement and eNotice enrollment can be done through Online Banking. Simply click on your Savings account and then select the Online Statement link and follow the prompts.
Additional eStatement Features:
Dynamic statements that can be viewed on any device
PDF statement copies for downloading and storing
Access copies of annual tax documents including 1099-INT and 1098
Trends - Personal Finance Manager

Trends - Personal Finance Manager allows you to see your complete financial portfolio in one place.

Build a budget in minutes and automatically track spending for each category
Get customized spending alerts when you are approaching the spending limits in budget categories
Categorize transactions automatically to keep your budget up to date
Now you can get a complete picture of your finances by bringing the information from all your accounts into our easy-to-use Personal Finance Manager. Our powerful software allows you to collect your account data from other financial institutions, credit cards, investment accounts, mortgage and insurance accounts into one place. Then, with all your information at your fingertips, our tools help you analyze your spending, track your investment portfolios, reach savings goals and take control of your finances.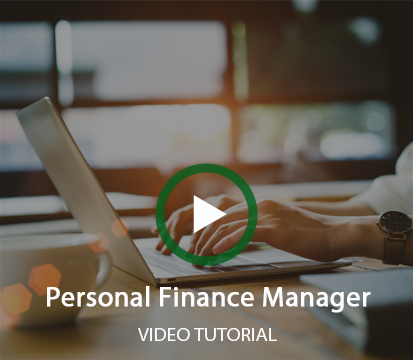 Trends - Personal Finance Manager features:
Financial Dashboard - View your account balances at other financial institutions as well as snapshots of current month cash flow, top expenses, budgets and goals.
Budget Wizard - Create a budget within minutes, then automatically track spending fo each category.
Reporting and Analysis - Charts, graphs and advanced search capabilities analyze spending habits to help you set better budgets and goals.
To get started with Trends:
Login to Online Banking or Mobile Banking, select Trends from the main menu
Follow the instructions to set up your accounts